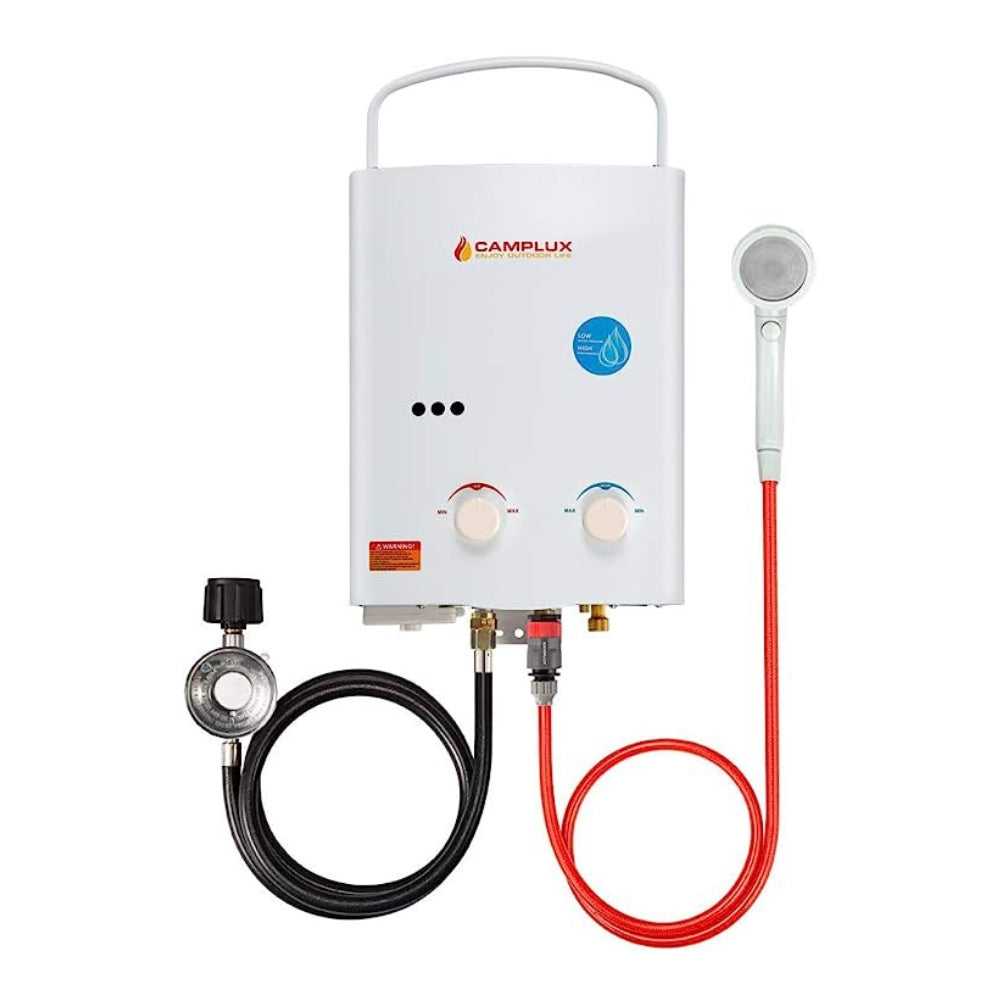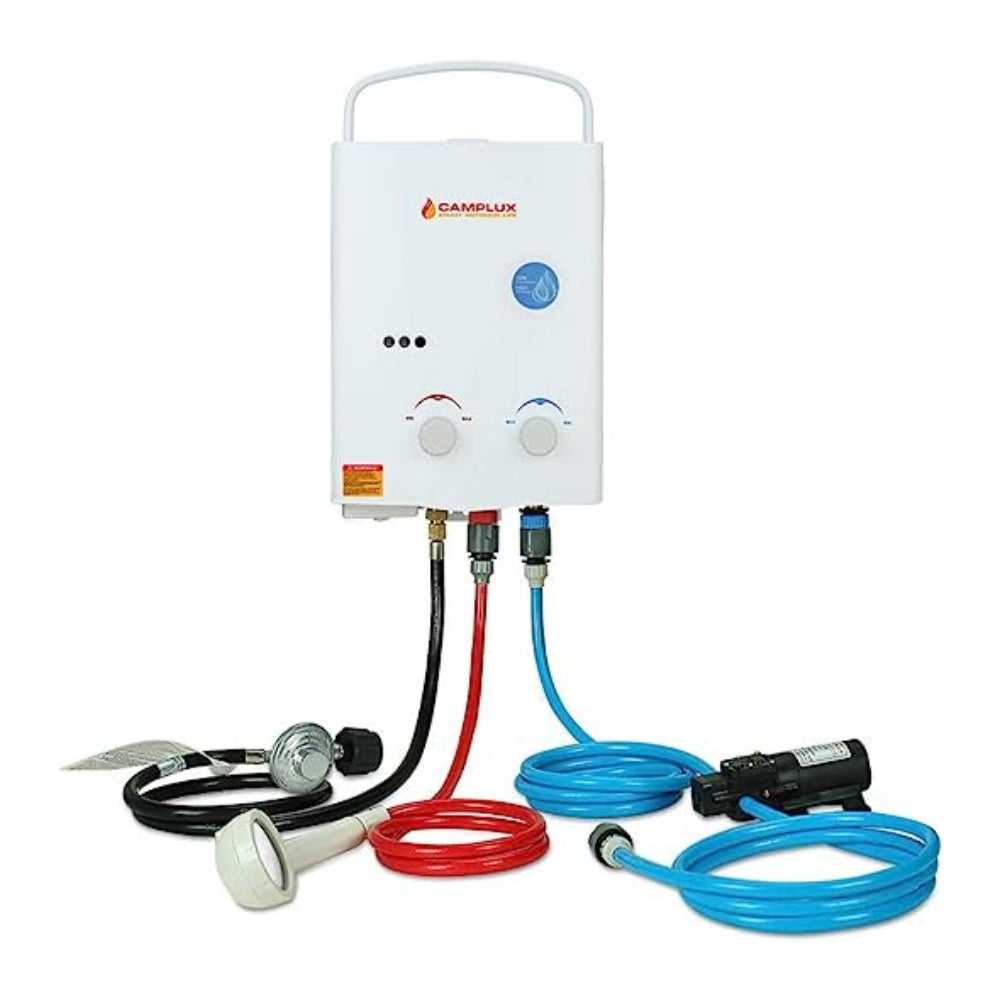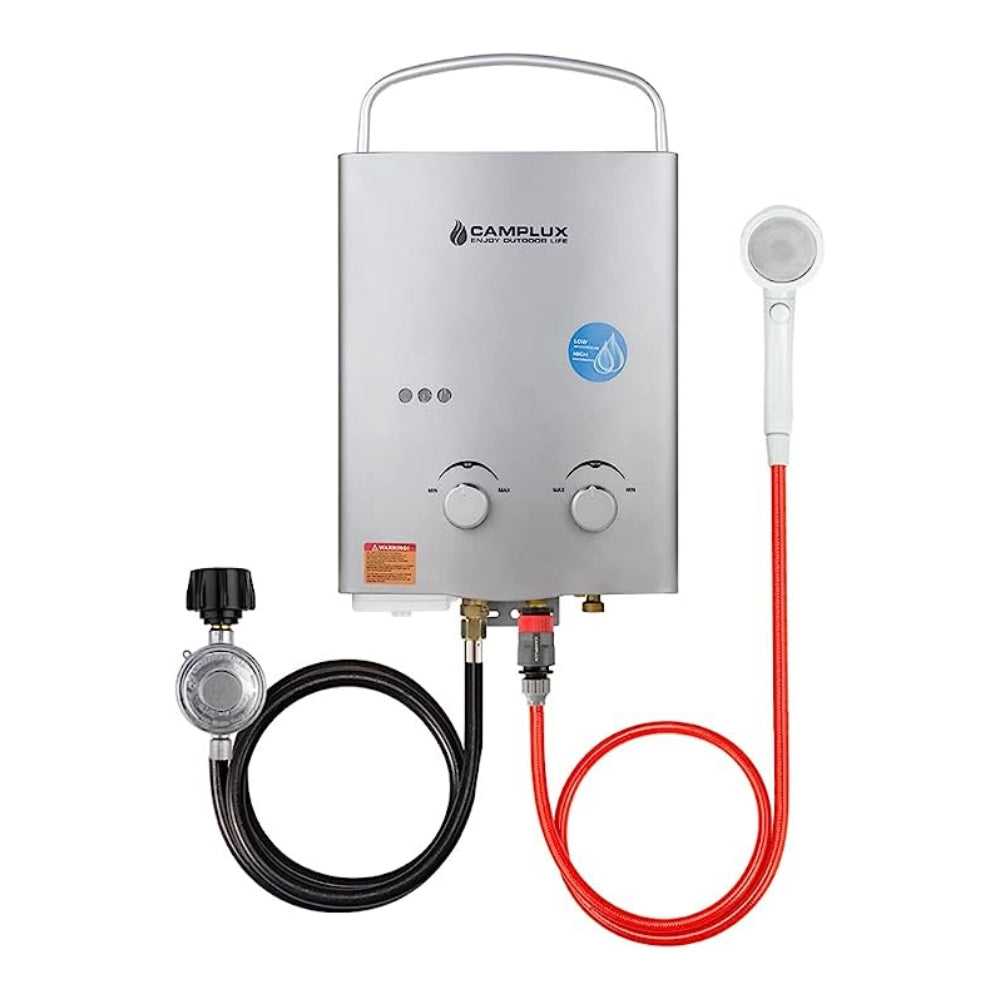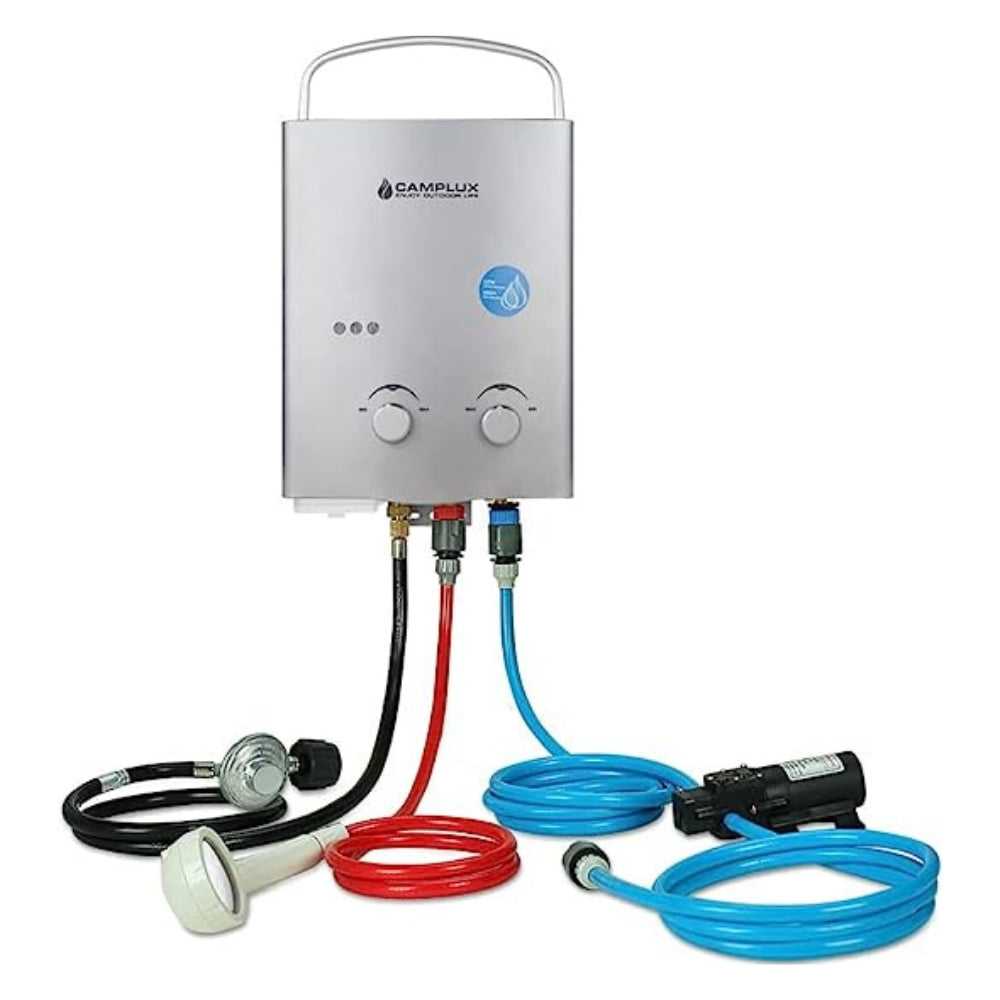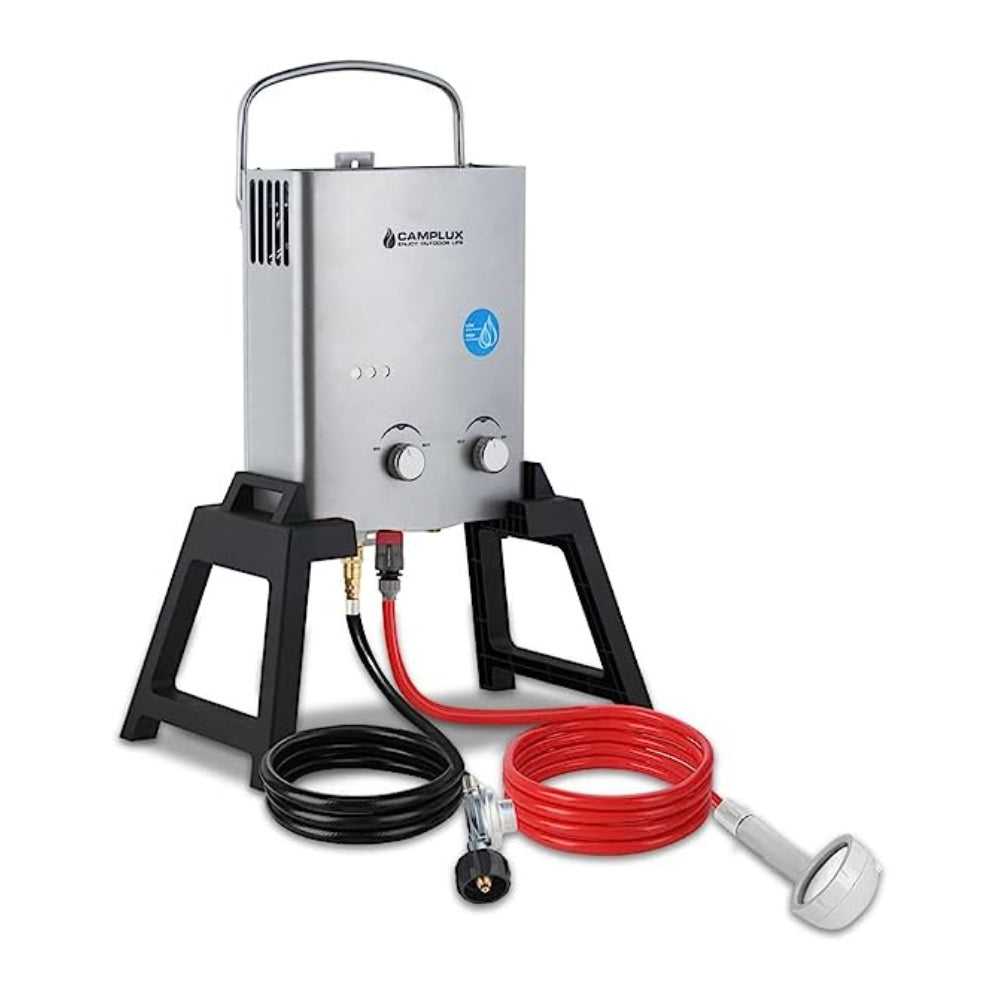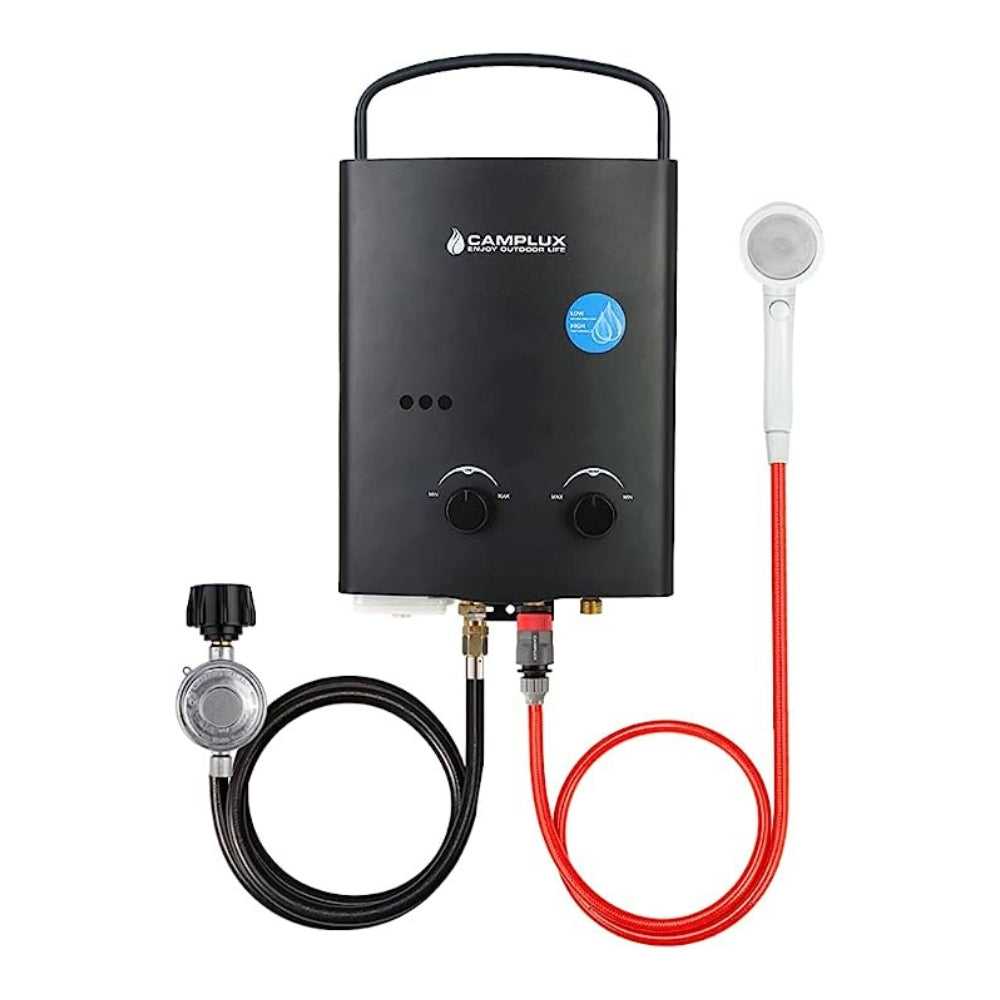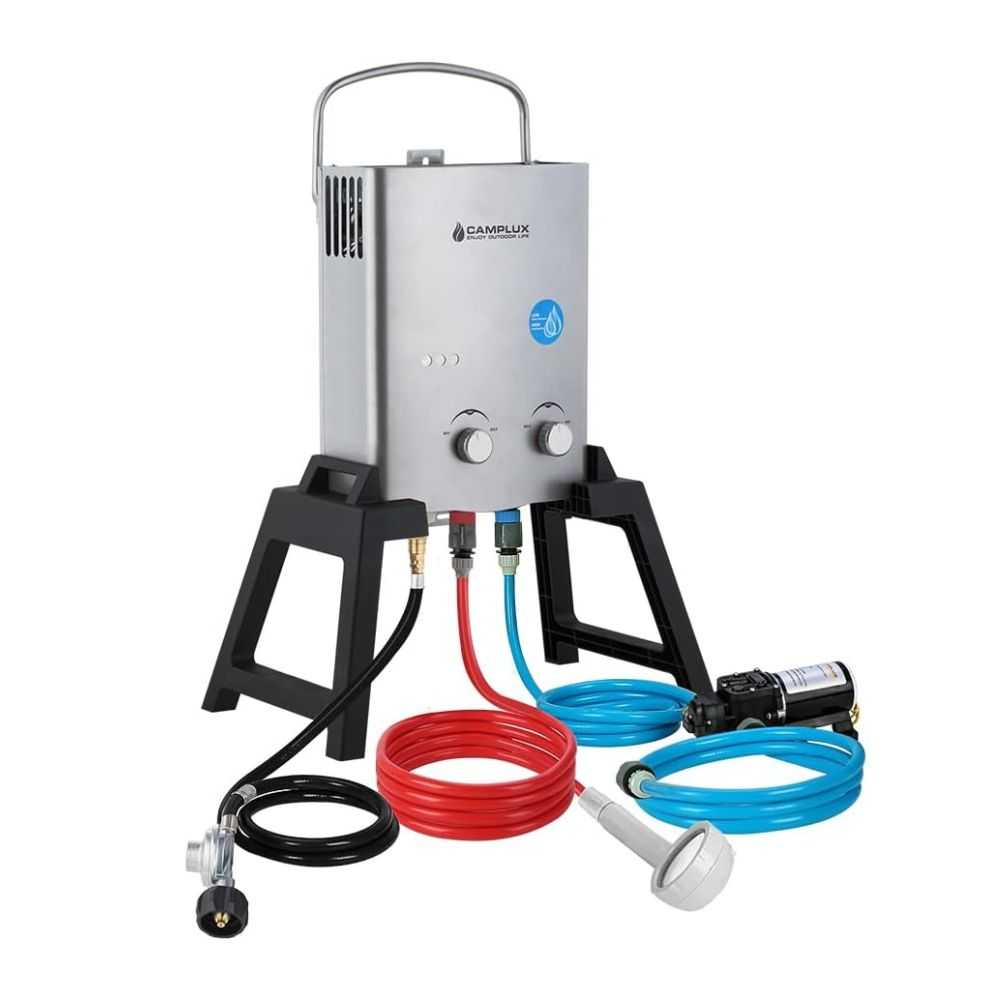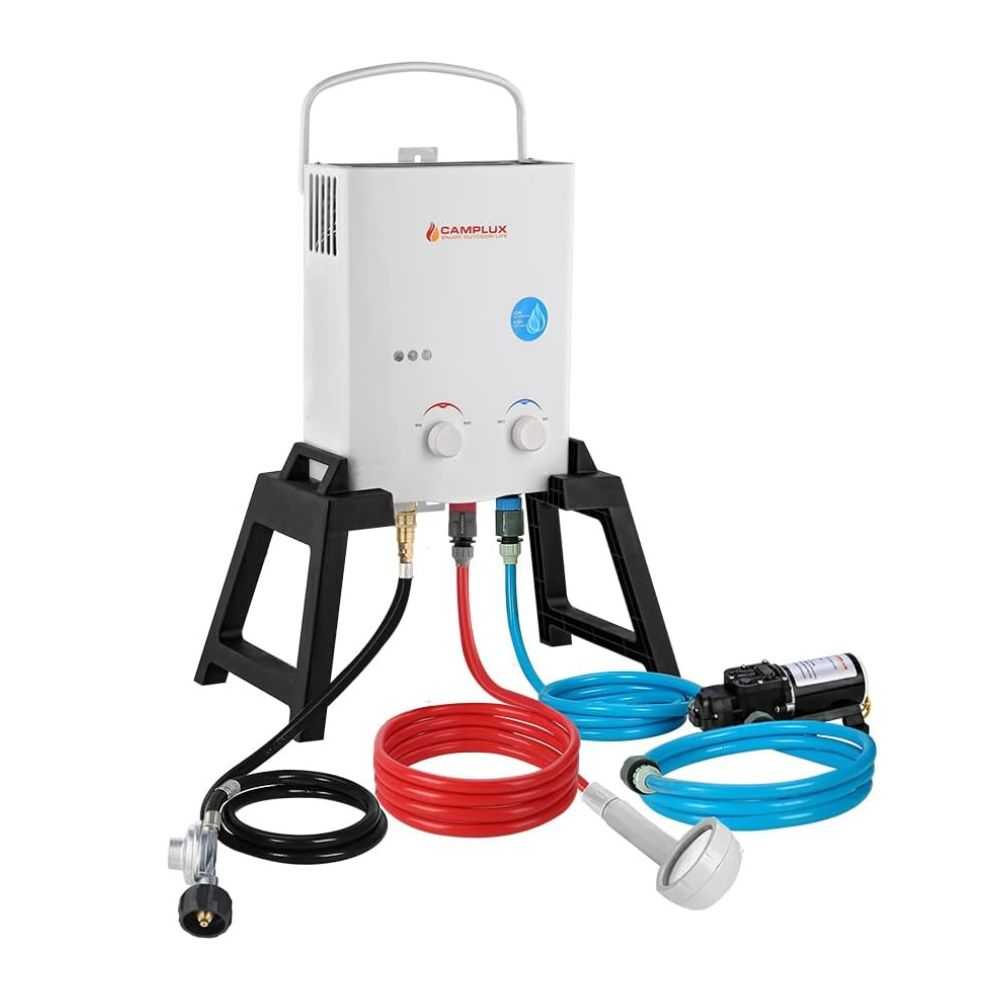 Camplux Camper Kit

Most Popular: Responsibly engineered to last a lifetime.
Wherever the journey takes you, take the Camper Kit with you. The world's most compact water heater makes enjoying outdoor showers a breeze with a simple flick of the switch.
Discover the great outdoors without sacrificing comfort. Enjoy hot water whenever and wherever you have access to an LPG bottle. The Camplux Camper Kit offers a luxurious camping experience - with no compromises! You'll be amazed at the modern comforts that await you - a soothing hot-water shower, glass-top stove, and all the conveniences of home.

On-demand Hot Water In literally

 

Seconds.
The World's

 

Smallest

 

Water Heater In It's Class.
Fast Setup & One Touch Operation.
We offer "free ground shipping" for all US orders except: Alaska, Guam, Hawaii and Puerto Rico.
Shipping Method:
(1)Standard / small orders ship out via: USPS, UPS and FedEx.
(2)For large items, multiple items or large orders we use LTL freight.
Shipping Time: Standard shipping: 4-6 business days. LTL shipping: 8-10 natural days.
Order Processing Time: 1-2 business days.
*Business days don't typically include weekends, however Saturday and Sunday deliveries may occur in certain zip codes.
*If you need to request a cancellation or make any changes to your order. Please contact our customer support as soon as possible by telephone at (844)-538-7890 or email at (service@camplux.com) Monday - Friday from 9am -5pm EST. Unfortunately once an order has been sent to our warehouse we cannot guarantee cancellation or changes as to we are working quickly to get your order to you.
1: If you would like to return an item, please contact our customer support via email at (service@camplux.com) or telephone (844)-538-7890 Monday - Friday from 9 am -5 pm PST to request a return within 30 days of delivery for a full refund. When contacting our support team ensure you provide them with your return reason.
2: Returns made without approval will not be accepted as to we have different return addresses for different products.
3: For returns due to buyers remorse (ie: Order by mistake, Does not fit, Change my mind, No longer needed, etc) customers are responsible for the return shipping cost along with a 20% restocking fee applied. You should also save your tracking number to confirm when your item has been received at our location. Items being returned due to defects or quality issues a pre-paid return label will be provided to you upon you providing us with any pictures/videos showing the issue you are encountering.
4: If an item is found to be damaged in shipping. Do not accept or sign for the product. Simply refuse the package with the carrier and contact our customer support asap.
Built to home standards, Camplux features class-leading specs throughout
It's actually a real, hot shower – with over 15h run time on a single gas tank. Even in winter, Camplux's 34,000-BTU burner will give you a steaming hot shower at the flick of a switch. And with up to 6 litres per min of flow, it'll get through any head of hair.
The essential type (AY132 & AY132B) does not draw water by itself as it does not have a built-in pump. You will need a pressurised water source to feed water into the unit. Consider our Complete Pump Pack
To drain the device properly, please open the drain stern at the bottom right of the water heater, turning in a counter clockwise direction. Disconnect all incoming and outgoing water lines to ensure proper drainage from the water heater.
As long as you have good water supply.
Camplux Camper Kit has an adjustable water flow rate between 2.5-6 LPM (0.6-1.6 GPM). So, if you want a 5-minute shower, you will use between 12.5-30 litres (3.3-8 gallons) of water.
The unit was designed for portable outdoor use. It is splash-proof and can manage a little drizzle, however, prolonged exposure to rain/water will damage the internal components. We recommend our Pro Series which can install a weather-proof rain cap and has larger flow rate (from 1.58 to 5.28 GPM).
It uses gas to heat up water and can run off 9kg (20lb) BBQ gas bottles for 16 hours of continuous use.